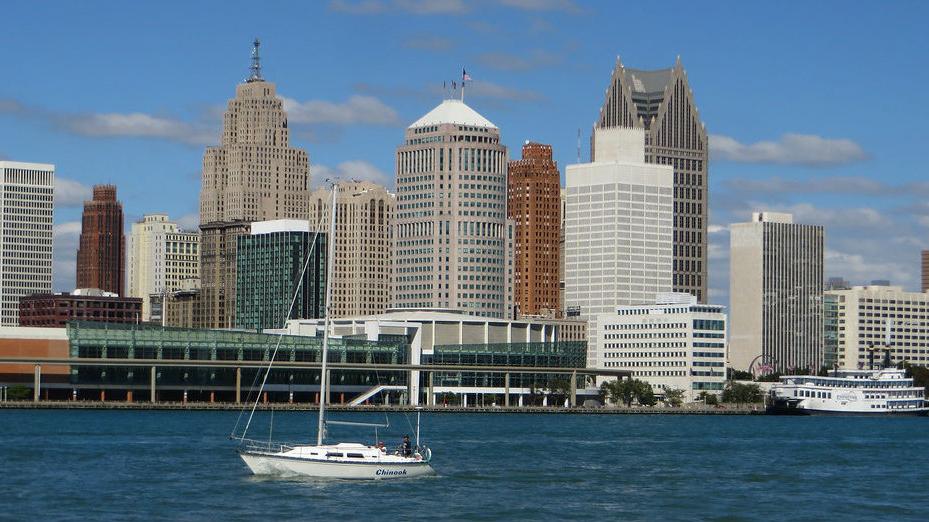 CADILLAC DEALERS NEAR DETROIT MI
Award-Winning Detroit Cadillac Dealer
Jim Riehl's Friendly Cadillac should be your first choice when looking for a Detroit Cadillac dealer. Our primary goal is not just to sell Cadillacs, but to make lifelong customers. We sell great cars and back that up with award-winning service and a truly "Friendly" experience.
A Family Owned Cadillac Dealership Serving Detroit
We've been family-owned and in the Cadillac business since 1954. Over that time we have sold cars to successive generations of Detroit families by offering not only the world standard for luxury cars, but by packaging that with a sales staff that works to serve our customers' needs and is trained to not just sell cars, but to see that each person who comes to our dealership is treated with respect and honesty.
Rare things in our business, but essential qualities for us.
As one of the oldest Detroit area Cadillac dealers, we have been in business long enough to know that it takes more than just selling great cars, and we prove that with a dedication to and reputation for outstanding sales and service.
With having been family owned and part of the Detroit community for 75 years, we have developed a long-term perspective. We don't just sell Cadillac vehicles - we make relationships. We sponsor many scholastic and athletic activities with the Mound Road school district, are a member of the Mound Road Chamber of Commerce, and are proud to be the exclusive provider of staff vehicles for the Detroit Tigers and Pistons. We are confidently invested in our community and its future.
Premier Service Department
Our service department is considered a premier service department, not just among Detroit Cadillac dealers, but across the entire region. We strive to excel in providing quality service for your vehicle.
All of our service staff is GM and ASE certified so you can be confident that our people know how best to treat any issue that comes up. When you bring your car to us, you can expect an honest estimate for repair cost and time, a full and clearly explained plan for the repairs, and timely execution for those plans.
You'll Love Your New Cadillac
The Cadillac division has grown its lineup to include nearly every sector of the automotive market and few other Detroit Cadillac dealers can match our selection. We have hybrids in sedans, CUVs and SUVs, performance coupes and sedans, and eight-passenger Escalades. If on the off chance we do not have the exact model you desire, we will find it for you or you can order one to your exact specifications with the Cadillac online configurator.
Save With a Great Pre-owned Cadillac
When it comes to pre-owned Cadillac vehicles, we have the same high standards as with our new cars - only the best. Each vehicle is thoroughly inspected by our service staff and fully serviced before getting to the sales lot. Every pre-owned vehicle we sell is covered by a three-year limited warranty.
Our entire inventory of new and used vehicles is available for viewing online on our website. You can search for vehicles, set up a test drive, and even arrange financing all from the site. Our sales staff is available online as well and can chat with you about any questions you may have on any vehicle. You can also talk with a service adviser and make service appointments online.
Jim Riehl's Friendly Cadillac is here to serve you now and for years to come. As a premier Detroit area Cadillac dealership, we strive to make the total experience friendly, no hassle, and worry-free. Come and visit our newly constructed facility at Eighth and Broadway to experience a real family-owned Detroit Cadillac dealer.