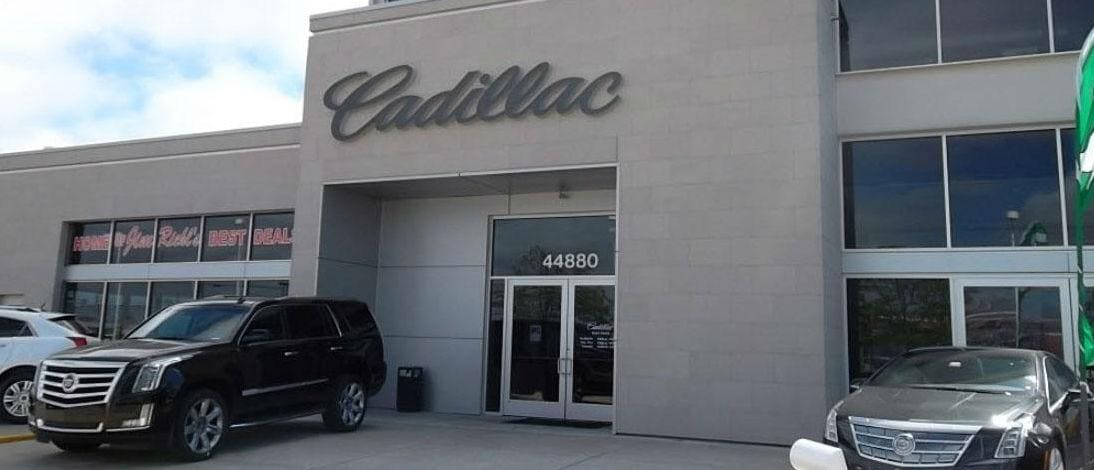 CADILLAC DEALERS NEAR SOUTHFIELD, MI
Choose a Great Cadillac dealership in Southfield, MI
Everyone wants to shop at a Cadillac dealership in Southfield, MI that has a large selection of vehicles and great prices. This means that they want to head to Jim Riehl's Friendly Cadillac. This dealership has won awards for its sales volume and its service quality, so you know that they mean business.
Plenty of Pre-Owned Cadillacs for Sale in Southfield, MI
One of the hallmarks of a great dealership is the number of vehicles that they have for sale. If they offer a lot of choices - in this case, Cadillac coupes, sedans, and SUVs, among others, then you know that you won't have an issue finding the best pre-owned car for your needs. That's why people choose this Cadillac dealership in Southfield, MI. They know that not only will they find a lot of vehicles to pick from, but they'll receive great service as well.
What goes into picking a good pre-owned car? Well, there are plenty of things to look for. The basics include low mileage, a car that's in great shape (no dents or dings, as well as an engine that runs well), and plenty of additional options, like heated seats and mirrors. Of course, there's also the most important factor - price. Many Southfield car dealerships end up overcharging for pre-owned cars, but not this one!
You'll Find New Cadillacs Here As Well
Not only does this Cadillac dealership in Southfield, MI have a lot of pre-owned cars to pick from, but they have plenty of new ones as well. This is a good thing since there are people in the Southfield area who prefer to buy a brand new Cadillac - one with only a few miles on it from being test driven.
The new Cadillacs for sale at this dealership come in a wide array of colors and models. There are coupes for people who like driving a sporty car. They have plenty of stately sedans, and some impressive SUVs as well. Of course, that's only a small sampling of the many cars that you'll find on the lot at Jim Riehl's Friendly Cadillac dealership. Even better, you can get your new car serviced there as well.
Friendly and Knowledgeable Service Technicians
Jim Riehl calls his dealership the "friendly" one for a reason - he only hires employees who know what they're doing, and those who can get the job done with a smile on their faces. This means that when you take your car to this Cadillac Southfield, MI to get it serviced, you won't have to worry at all. Why? Because the service technicians are all fully trained and certified, and are able to get the job done quickly.
Don't take that the wrong way. The word "quickly" might mean that this Cadillac dealership near Southfield, MI could be cutting corners. This is not correct at all. Those technicians get things done fast because they know the right way to diagnose and solve a problem. They'll work with their service writers in order to explain to you exactly what the issue is, and then get it done. Their estimates (both price and time) are as accurate as possible. No surprises here!
A Great Dealership Near Southfield, MI
Southfield, MI is a suburb of Detroit, the auto manufacturing capital of the world. The people who live in this area know cars, so they recognize when a Cadillac dealership in Southfield, MI knows what it's doing. This is certainly the case with this one.
Now that you know of a great Cadillac dealer near Southfield, MI - Jim Riehl's Friendly Cadillac - you won't want to shop for a car anywhere else.