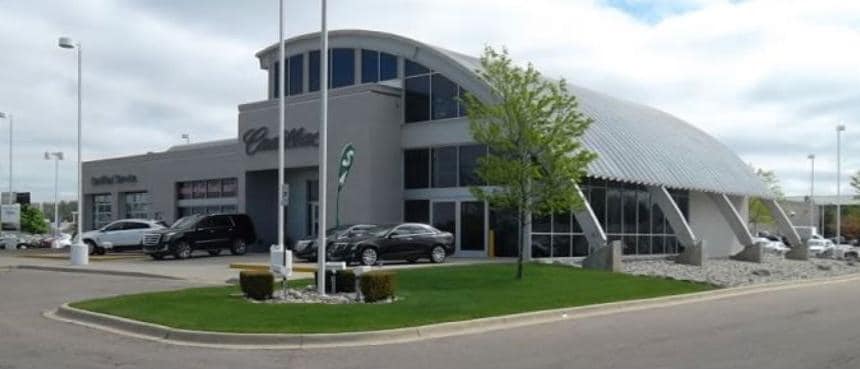 THE CADILLAC DEALER OF ROCHESTER HILLS TO COUNT ON
Did you know that Jim Riehl's Friendly Cadillac is the Cadillac of Rochester Hills that residents in the area trust? It is indeed! There are a few other dealerships in the area, but none have the same track record of great service.
Rochester Hills, Michigan
Besides this Cadillac of Rochester Hills, the city is filled with numerous things to do. The city used to be called, Avon Township, although the name changed in 1984 after a vote by citizens who lived in the area. The reason for the change? The township outgrew its designation and officially became a city.
Rochester Hills has an interesting history that goes back hundreds of years to the Treaty of Detroit, which gave ownership of the land to the European settlers. Now, it's home to roughly 70,000 people, some of which purchase vehicles from Jim Riehl's Friendly Cadillac.
Buy a Pre-Owned or New Cadillac
When you're shopping for a new or pre-owned car, what's the first thing that you look for? If you're like most people, it's a dealership that you can trust. This Cadillac of Rochester Hills dealer fits the bill nicely. It's staffed with friendly employees (hence the "friendly") in the name, who want to assist you in finding the perfect car or SUV for your needs.
If you're at all familiar with Cadillacs, then you know that you have three main styles to choose from - sedans, coupes, and SUVs, and there are numerous models that fit into each category. At this Cadillac dealership near Rochester Hills, you'll find that there are plenty of cars and SUVs to choose from. The new models are fresh from the factory floor and have the luxurious and powerful presence that Cadillac is known for. The pre-owned vehicles are all in great condition and have been thoroughly examined by the certified technicians employed at Jim Riehl's Friendly Cadillac.
No matter the combination of model, mileage, features, and more, you'll be able to find your next car fairly easily at this Cadillac of Rochester Hills.
Everyone Needs a Cadillac Service That They Can Trust
Where do you get your Cadillac serviced? Hopefully, it's at Jim Riehl's Friendly Cadillac near Rochester Hills. Every technician there knows what he or she is doing, and they can diagnose problems in a snap. Each of them reports to a service writer who can go over the problem with you in order to explain exactly what needs to be done, why it must be fixed, and how much it will cost. A time estimate is involved with that as well. This transparency is what makes this dealership's service so great. Other car dealerships near Rochester Hills, MI just can't compare.
If you need something simple done, like routine maintenance, a tire rotation, or even an oil change, you can rest assured that your vehicle is in good hands. In order to keep your Cadillac in great condition for many years to come these simple maintenance tasks need to be done on a regular basis. This Cadillac dealership is the place to go!
Customer Service Is Key
As you can imagine, this Cadillac of Rochester Hills has great customer service. We've mentioned it before and will go over it again. Every employee is trained to ask just the right questions to help you meet your needs. This means that they'll go out of their way to satisfy each and every one of their customers - including you.
Don't wait another minute before heading to Jim Riehl's Friendly Cadillac. This Cadillac of Rochester Hills dealership can help you find the best vehicle or maintain your current one!